Mindfulness for Children
Mindfulness for Children
Calm Strong Minds workshops and courses teach children mindfulness skills to help them cope with difficult emotions such as anxiety, stress, and worry and to support the development of resilience, self-esteem, and self-confidence.
Mindfulness exercises help to focus on the present, calm the mind, and cope with day-to-day challenges that children and teenagers face. The sessions use relaxation exercises, yoga, craft projects, and music to help engage and teach these life-skills.
Telephone Consultation
30min session | £25
This session provides the opportunity for us to talk about any concerns you have about your child and to think together about mindfulness practices that could be helpful and supportive. I can provide guidance on resources and materials you can use at home and think through any challenges that you may be facing in engaging your child in mindful activities or meditation.
---
1:1 four session program
45min sessions | £100
This option provides your child with a bespoke one to one 4 session programme. Following a 20 minute initital telephone consultation I will develop a program focused on the area of concern for your child. The sessions will be dynamic to ensure they respond to your child in the moment but will draw upon mindful activities, meditation, and emotional literacy work. The price includes four 45 minute sessions held at your home (within 30 minute drive radius of Bromley) and sessions can be taken on a weekly, fortnightly, or monthly basis depending on what works for you and your family.
---
Family session
90mins | £55
A family session is ideal if you would like to bring mindfulness into your lives as a family, or would like to introduce mindfulness practice to your child alongside yourself. This 90 minute family session enables the whole family to learn mindfulness together and think about how you could weave practice into your daily lives. All sessions are bespoke and designed to focus on your needs which are identified though a 20 minute consultation telephone call. All sessions are held at your home (within 30 minute drive radius of Bromley).
---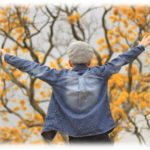 School and Community Group Sessions
If you are interested in running a bespoke session at a nursery, school or community group, please contact me directly to discuss your needs.
Find out what previous participants have said about our events: